Regular price
Rs. 370.00 INR
Regular price
Rs. 650.00 INR
Sale price
Rs. 370.00 INR
Unit price
per
Sale
Sold out
Inclusive of all taxes
Unit Sale Price - 0.92/gram
Farming is profession of hope and we are on way to light this flame on more than 1000 farmers by providing training and supporting them in organic farming methods. We are intrinsically trying to sustain land and community with our efforts & all of us together ensure that only best and healthiest products will deliver at your doorsteps. We hope our "farm to table" products leads the innate satisfaction everyone deserve after a healthy meal.
Our spices are sourced ethically & handpicked from organic farms & go through a rigorous quality test before being packed. Each batch is thoroughly cleaned & sun dried before stone grinding to retain the natural freshness, aroma and nutrients of the spices.
View full details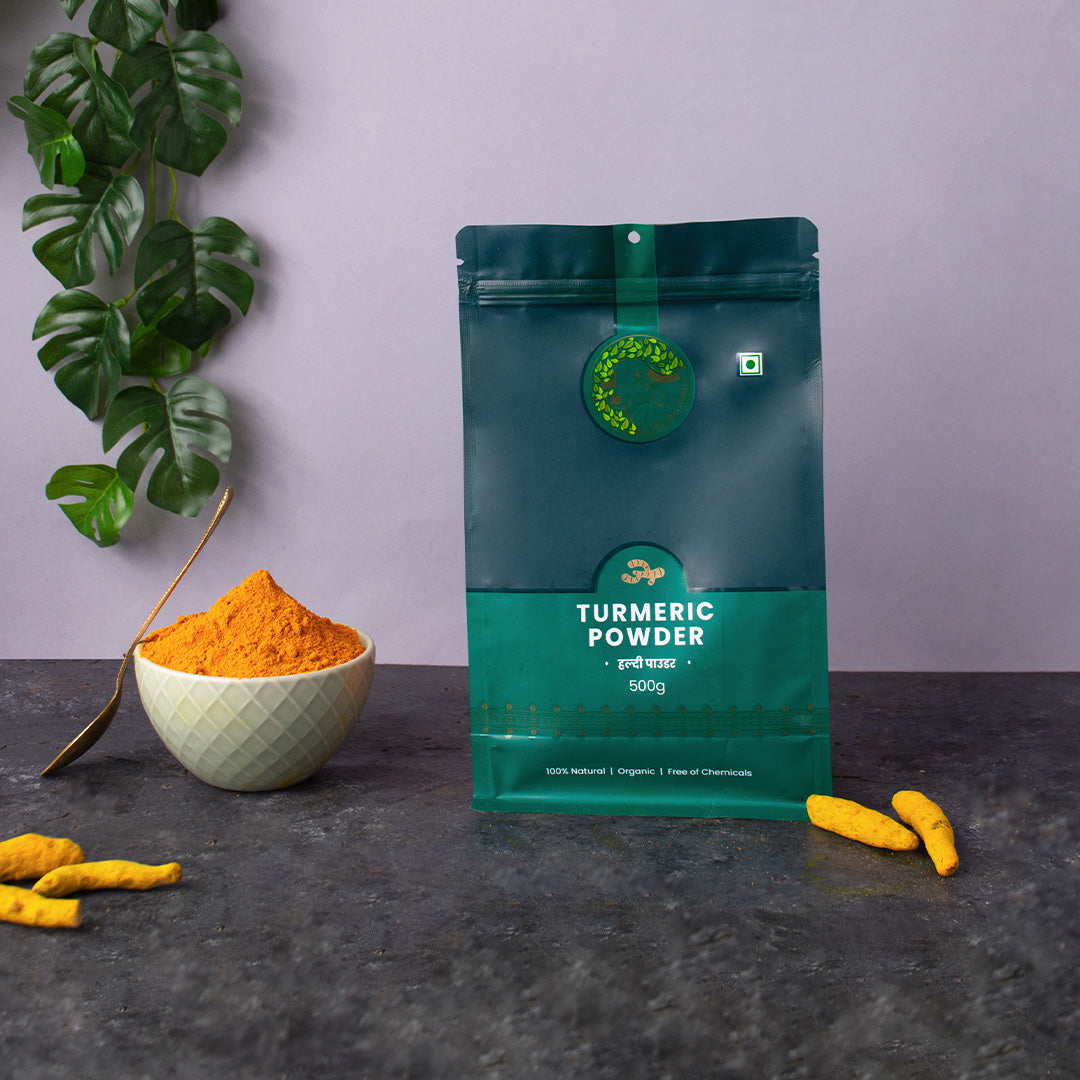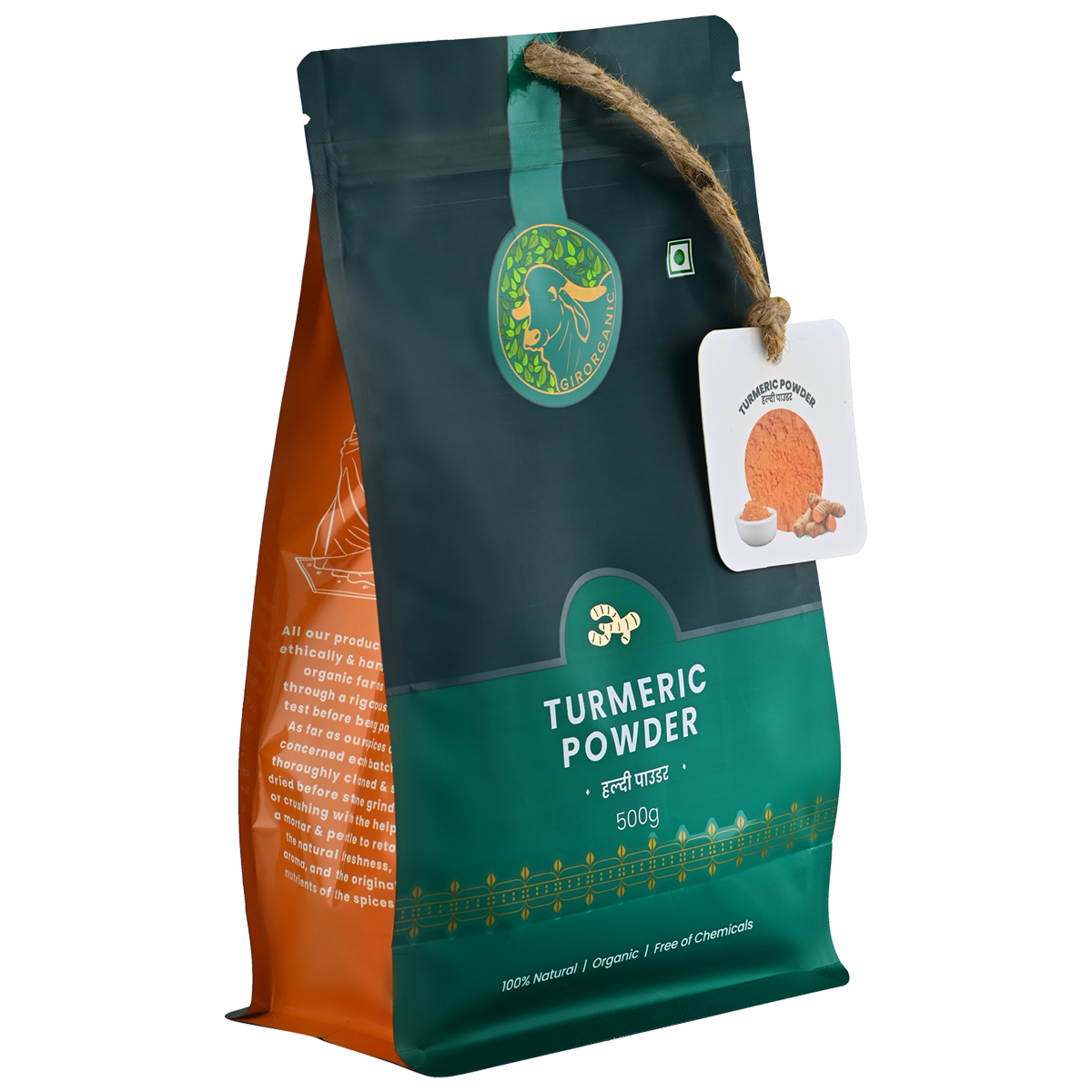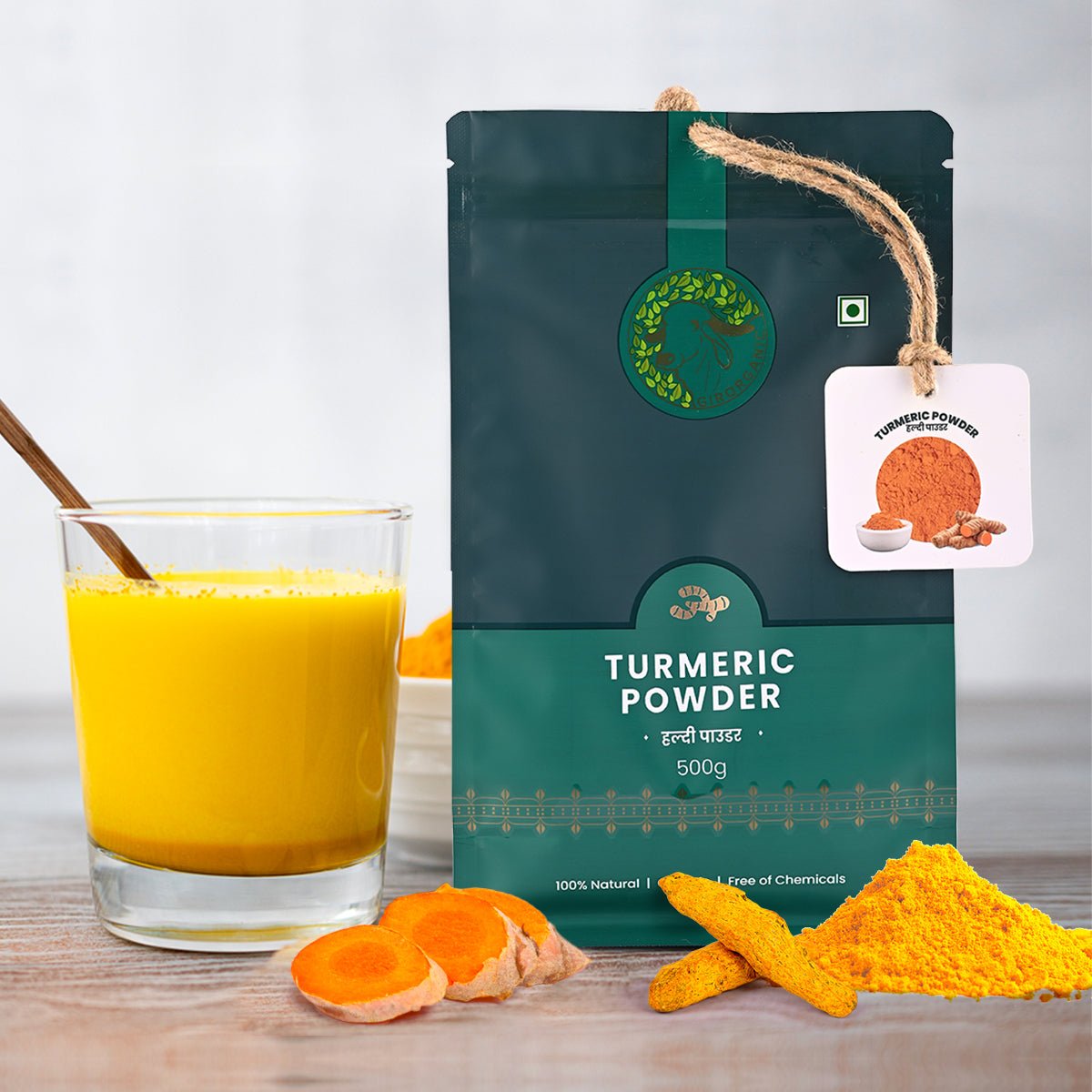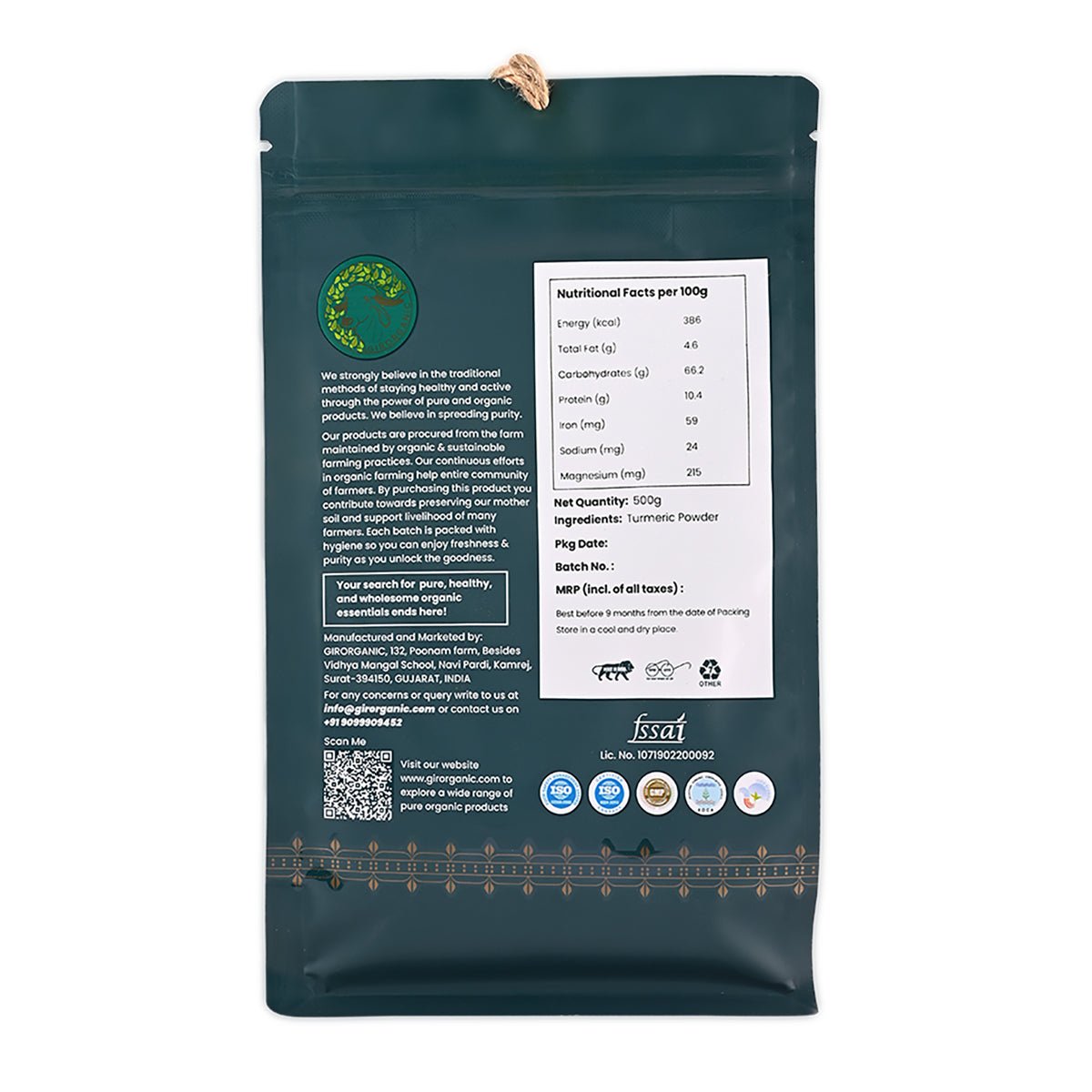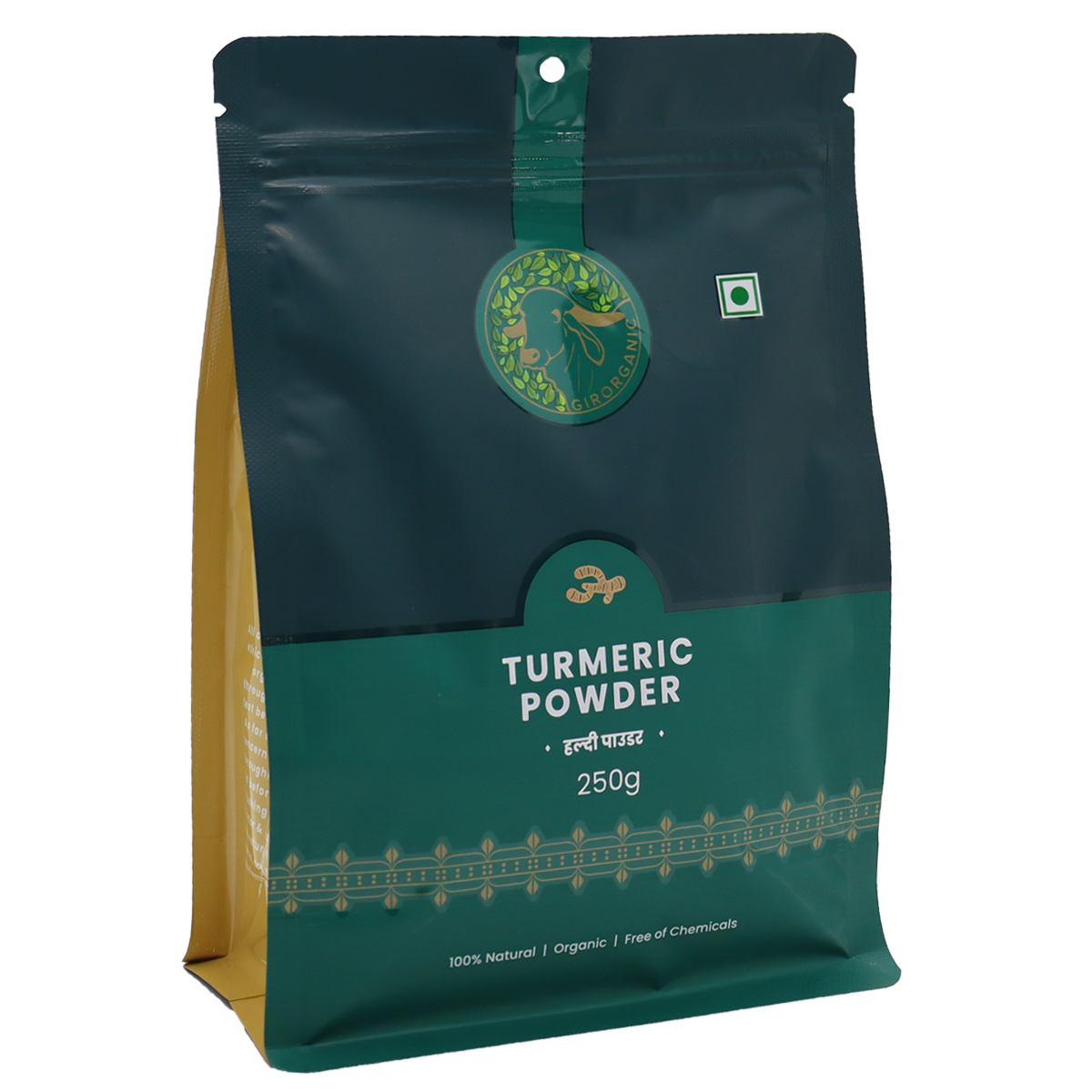 Why Switch to GirOrganic Turmeric Powder?
Journey of GirOrganic Turmeric Powder
What makes our Stone Ground Turmeric Powder so Special?
Naturally grown Turmeric
Turmeric is grown Naturally with the use of Cow Dung as a fertiliser. The turmeric is harvested manually.
Cutting into Pieces
Harvested Turmeric is then cut into small pieces.
Sun-dried Turmeric pieces
Turmeric pieces are sun-dried for 15-20 days to remove the moisture from it.
Stone grind to powder
Stone grind at lower RMP to retain freshness, aroma and nutrients.
Packaging
Turmeric powder is packed hygienically in pouches for better shelf life.
Products You May Like
Check out other exciting products from GirOrganic